Philly Beer Week Philadelphia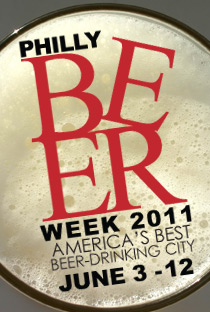 May 30 - June 8, 2014
Philly - "America's Best Beer-Drinking City!" Philly Beer Week is a 10-day celebration of the Best Beer-Drinking City in America. Established in 2008, it's the largest beer celebration of its kind in America, featuring hundreds of festivals, dinners, tours, pub crawls, tastings and meet-the-brewer nights to area bars, restaurants and other locations throughout Greater Philadelphia.

Since its inception, more than 25 other U.S. cities have copied Philadelphia's success to launch their own beer weeks.

Philly Beer Week highlights the region's diverse beer scene - its world-class breweries, neighborhood taverns, trend-setting restaurants and rich beer culture and history. Philly Beer Week draws thirsty beer fans from throughout the region and beyond, making it one of Philadelphia's key annual tourism events. Philly Beer Week is organized and operated by Philly Beer Week Inc., a non-profit 501(c)(6) organization overseen by a board comprised of brewery owners, distributors, restaurant owners and others, to promote Philadelphia's beer and hospitality industries.
Official Website:

http://www.PhillyBeerWeek.org